Not too long ago online shopping for your groceries was a new concept. So to promote Tesco's grocery app we created the UK's first virtual supermarket. No one likes returning home from holiday to be greeted by an empty fridge. So we installed a virtual kitchen in the departure lounge of Gatwick airport. Holidaymakers could fill up their online shopping basket by scanning essential items like bread and milk in the interactive fridges using the app. The food would be delivered right to their door in time for their arrival back home.
INTERACTIVE FRIDGES
Stock virtual fridges at Gatwick airport for holidaymakers to order their
essential groceries before they leave to be delivered when they returned.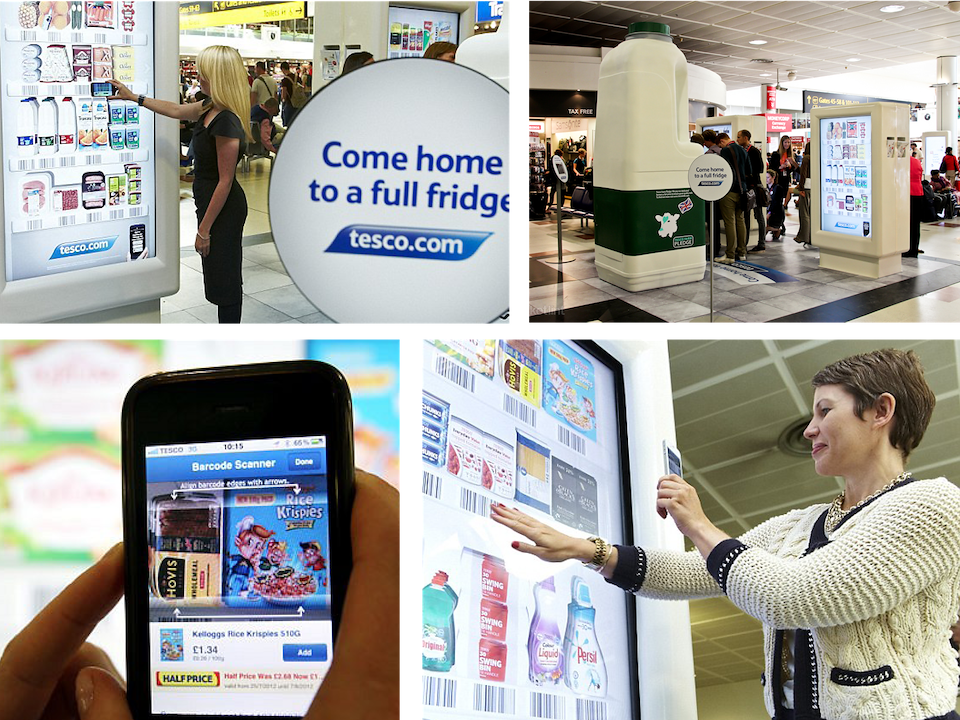 PR & PRESS
It received lots of non-paid-for media in TV, press and online about it and there was an 80% increase on downloads of the app. Job done.