Virgin Media had an upgrade for customers who were coming to the end of their contracts. Lots of customers look forward to this day as it's when they get to have a shiny new phone. So to celebrate we created the HAPPY UPGRADE DAY campaign. This multi-channel campaign which included emails, direct mail and SMS. Turned out it was in fact one of the most successful they had in 2019 with a massive uplift of 25% in customer response - happy days.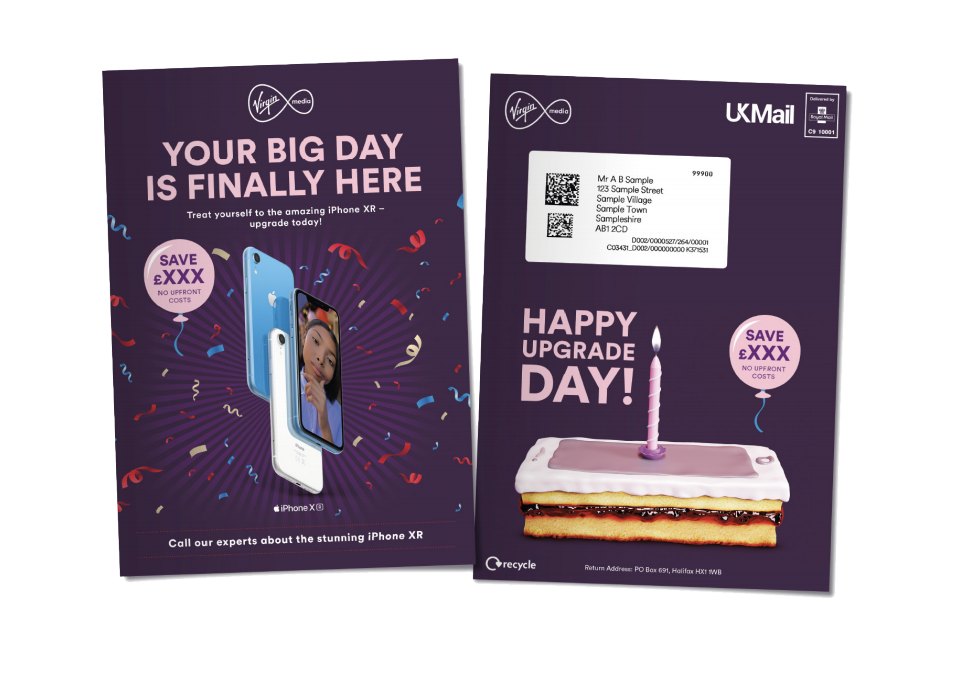 DIRECT MAIL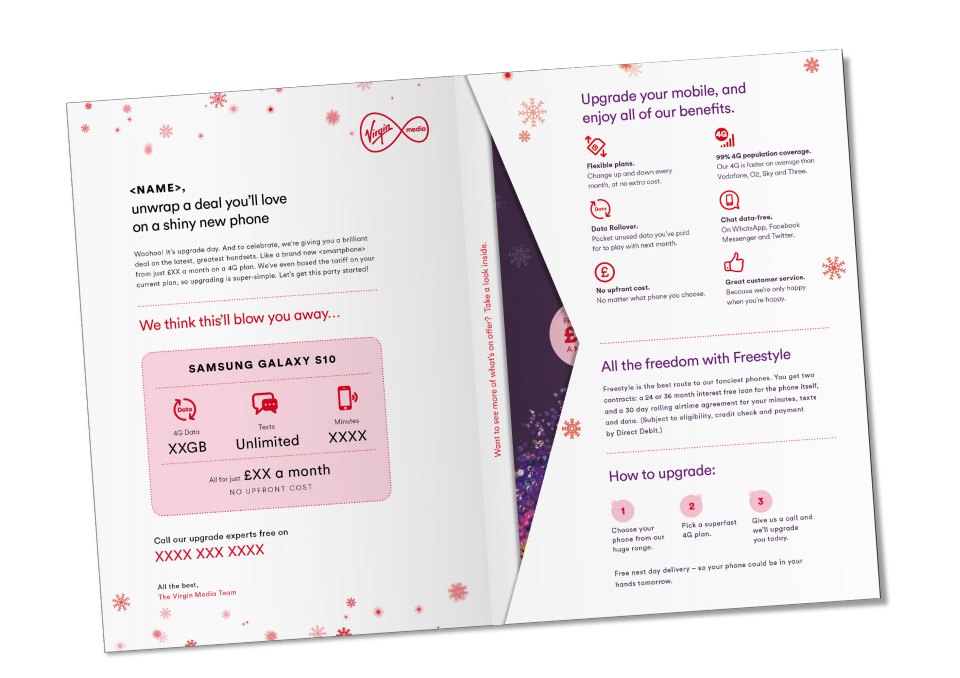 Mobile and desktop emails were sent and users could interact with the balloons by popping them
to reveal the message below.
MOBILE EMAIL